Bodies Pile Up, HILLARY CLINTON'S 'Serial predator': writer sounding alarm for over a year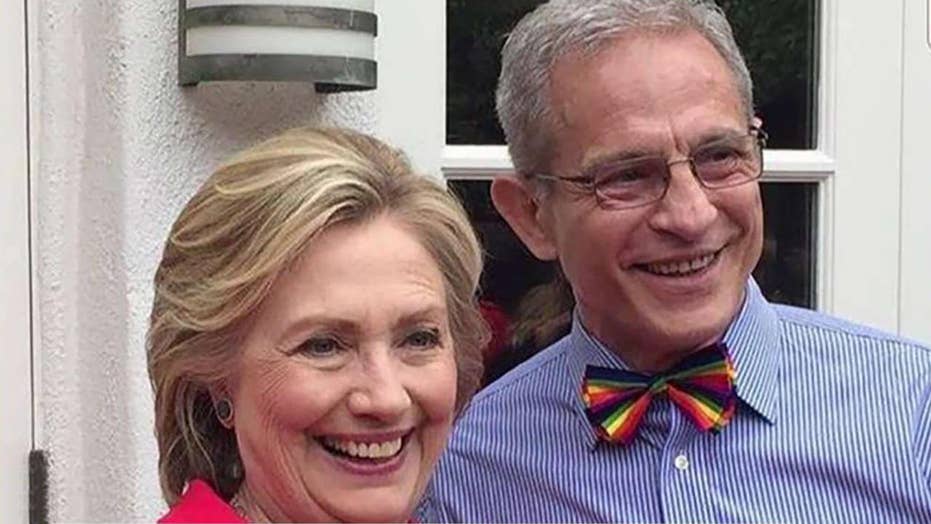 NBC NEWS REPORTS:
When authorities in Los Angeles found Timothy Dean dead in the apartment of Ed Buck, a Democratic activist and campaign donor, early Monday morning, Jasmyne Cannick was not surprised. Just six months ago, Cannick had posted a warning on Twitter that something like this might happen.
"If another young, Black gay man overdoses or worse dies at Democratic donor Ed Buck's apartment it's going to be the fault of the sheriff's dept and L.A. District Atty for not stopping him when they had the opportunity to," Cannick wrote on Twitter in late July.
In July 2017, Gemmel Moore, a 26-year-old black man, died from a methamphetamine overdose in Buck's apartment. Shortly afterward, Cannick followed a tip from a colleague and reached out to Moore's friends and family, who had discovered a journal among the possessions returned with Moore's body.
They were disturbed by what they said they found: Moore's journal said that Buck got him hooked on meth and had drugged him against his will.
Since Moore's death, Cannick has collected a trove of information in an attempt to make the case that Ed Buck is a "predator" who preys on down-on-their-luck black men by by inviting them to his apartment and suggesting they try methamphetamine injections, or "slamming."
Cannick conducted interviews with first-hand sources: men who said they went to Buck's apartment for paid sex and drugs, several of whom told her that Buck offered them more money for the chance to administer an injection of crystal methamphetamine, the most dangerous way to take a dangerous drug. All of her reports are published on her personal website.
See the original story at NBC News.
HAT TIP TO FREE REPUBLIC