Beachboy Governor Chris Christie Orders New Jersey School Girls To Welcome Men Into Showers
In a deliberate invasion of privacy of almost all students, New Jersey Governor Chris Christie has signed legislation demanding all girls welcome men into their showers, bathrooms and changing rooms. And boys must welcome women into their respective showers, bathrooms or changing areas.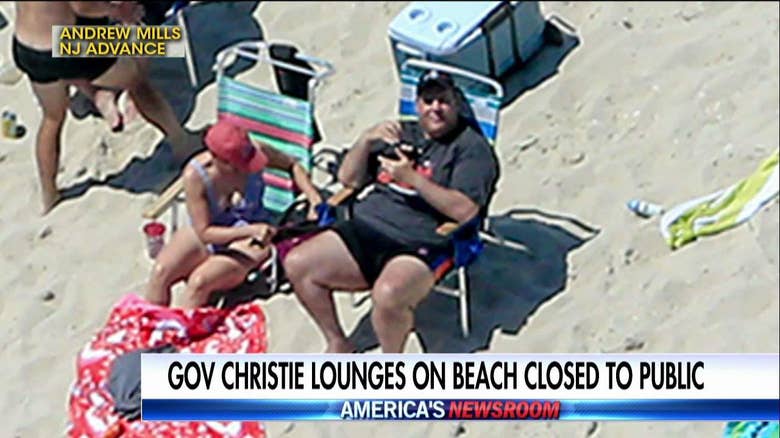 The law requires open season on all public school bathrooms statewide, ordering compliance in a reprise of President Obama's executive order disrupting the national school system, only this time just directed to New Jersey children in public school.

The liberal ABC news reports, using reverse construction English words for "invasion of privacy of almost all students":
New Jersey Gov. Chris Christie signed legislation Friday requiring the state to give guidance to public schools about policies for transgender students, including blocking the schools from forcing the students from using bathrooms that conflict with their gender identities.
The law was passed by the Democrat-led Legislature after school districts around the state began passing their own rules to allow transgender students to use whichever bathroom they choose. The state education department said last year that districts should pass policies to explain how they handle gender identity issues, but didn't suggest what they should say.
"These guidelines are needed to ensure that transgender students can safely be themselves without fear of being persecuted, and can help promote a culture of understanding and acceptance that will hopefully influence how students treat each other in and outside of school," said Assemblywoman Valerie Vainieri Huttle, one of the Democratic sponsors of the measure.
http://abcnews.go.com/US/wireStory/christie-oks-law-give-schools-transgender-policy-guidance-48792686
hat tip to Free Republic