Millions Arrive in Washington for Trump Inauguration, See Anti-William Pryor Ads
Public Advocate president Eugene Delgaudio announced more details of a multi-media campaign to mobilize opposition to the nomination of William Pryor to the U.S. Supreme Court.
"We are reaching millions today and Friday and have ended our testing of various social media messages on the respective platforms. We are rolling out in Washington using facebook youtube and google platforms to appeal to Washington, D.C. residents who are likely to be pro-Trump guests at the many events today and Friday, " said Eugene Delgaudio.
Starting Monday through Wednesday, the group posted on various platforms in a test and settled on some proven anti-Pryor messages. Some samples of the testing displays are posted here.
One of Several Youtube videos.
FACEBOOK, GOOGLE, OTHER ONLINE MEDIA ADS SCHEDULED JAN. 19- JAN. 20
Old Fashioned Street style posters are greeting thousands in Washington, D.C.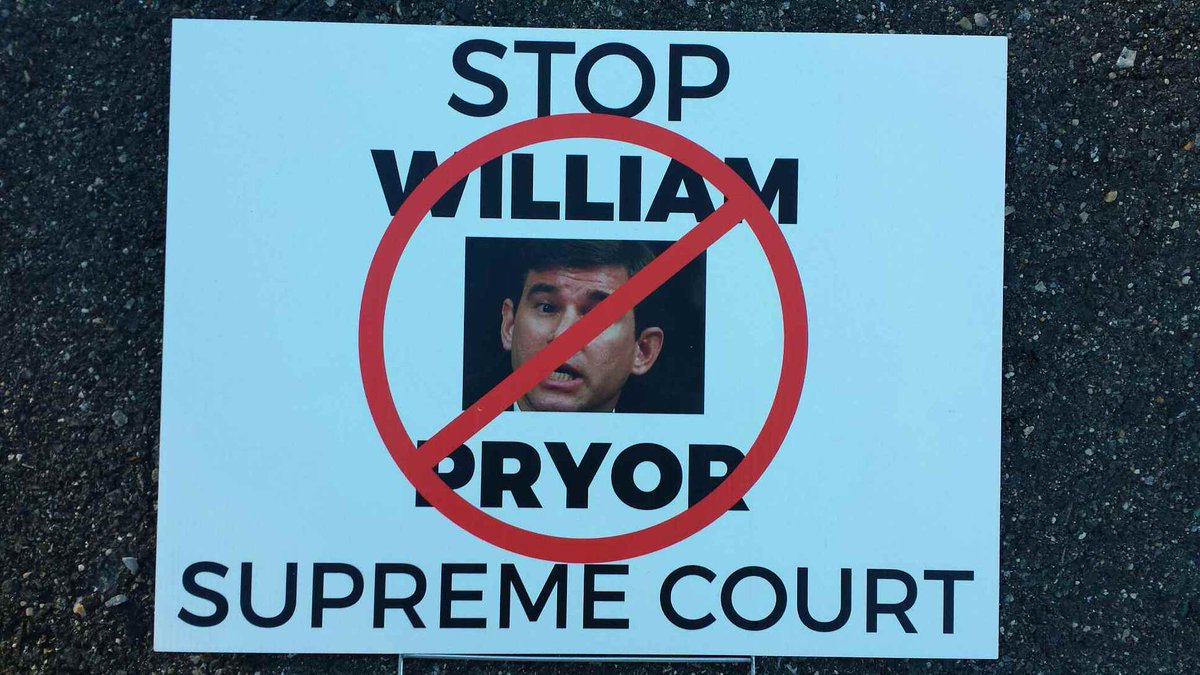 Thousands of Stickers for Inaugural attendees to wear.