New York Town Leaves USA, Removes American Flags by Government Decree?
A local city in "upstate" New York has ordered U.S. Flags removed from their fire trucks.
Eugene Delgaudio, president of Public Advocate, said "As a former New Yorker, I know the tremendous patriotism embraced by first responders there from an early age, during 9-11 and New York firemen today-- they are just as patriotic as any first responder in America. Ordering the removal of American flags from fire trucks is a disgusting action which demands balance or correction from higher authority but in today's hysterical political climate, I half expect Governor Andrew Cuomo, joined by President Obama, to order the removal of the American flag in solidarity with the city government of Poughkeepsie, New York.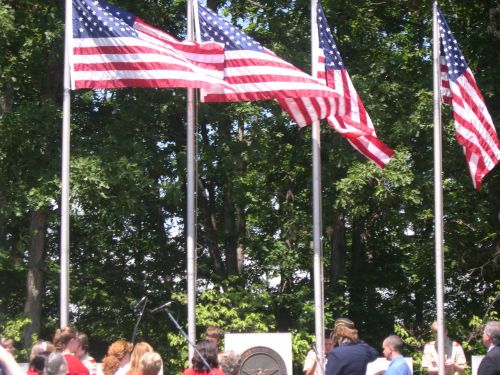 Town orders U.S. flags removed from fire trucks
POUGHKEEPSIE, N.Y. American flags were removed from three fire trucks in New York on Tuesday sparking heated discussion on social media and disappointment from union members.
Arlington Fire Chief Tory Gallante was directed by the Board of Fire Commissioners to remove the flags from the backs of the trucks during Monday's meeting. He declined to comment on specifics of why the decision was made but said he is "very disappointed with their direction."
Arlington Fire Commissioner Chairman Jim Beretta said the board majority feel the flags are a "liability during normal operations for our people and other motorists," and that the board had not been consulted before the flags were mounted.
.............Union President Joseph Tarquinio said he's disappointed in the board's direction, but "if we had to take them down, they had to be taken down the right way. At the time when the country needs unity, to do something like this ... it's next to flag-burning in my mind."
..............Tarquinio is pleased with the outpouring of support - Gallante said dozens of messages have poured in from around the nation, decrying the board's direction.
"I think (for) a lot of people ... (the issue) crosses political lines, moral lines, religious lines," Tarquinio said. "It's the flag of this country.".............
http://www.msn.com/en-us/news/us/town-orders-us-flags-removed-from-fire-trucks/ar-BBvIfJT?li=BBnb7Kz